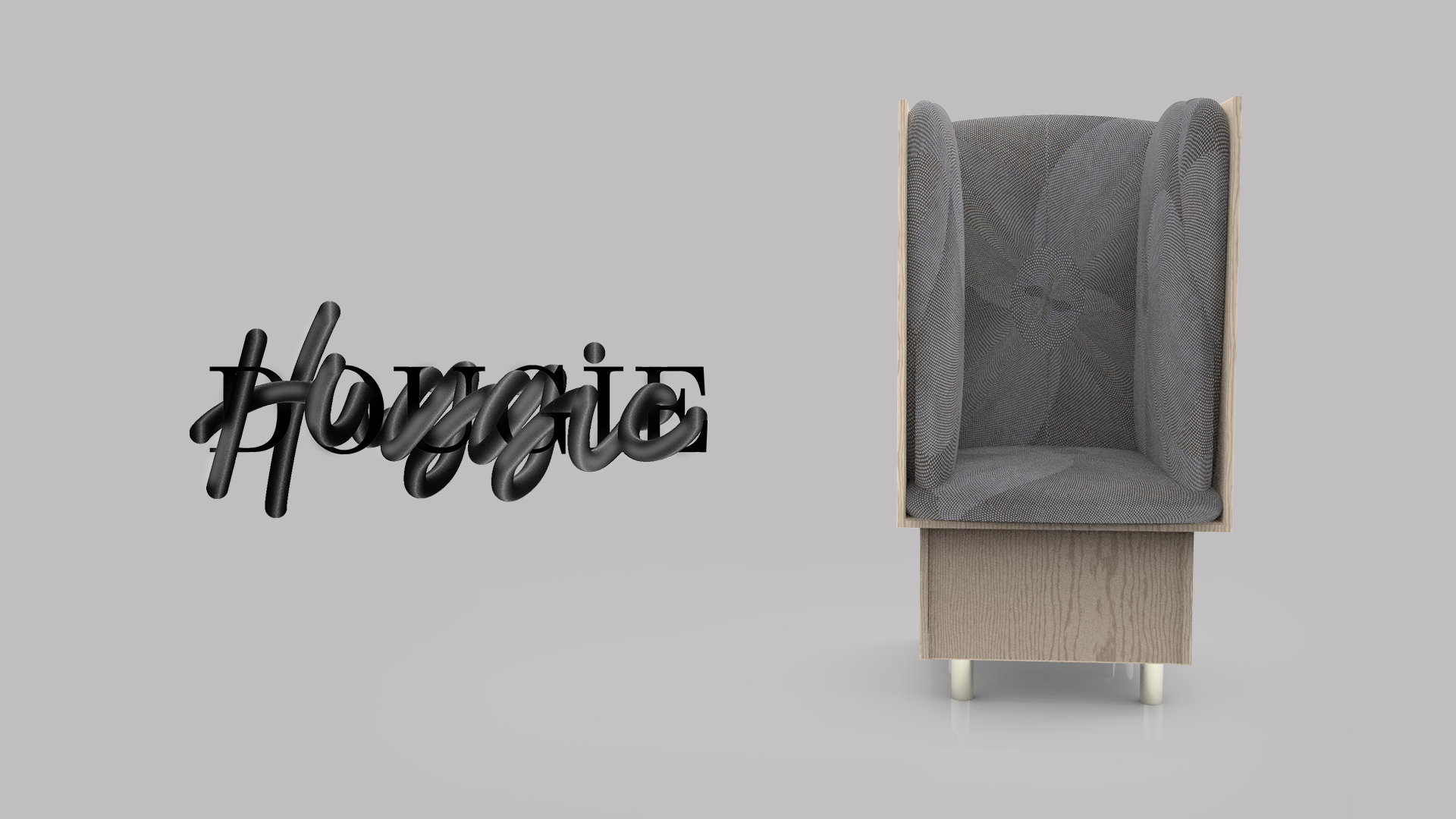 Overview
Most people experience a warm, enjoyable feeling in the act of giving or receiving a hug. This feeling is created by more than just the physical connection of a hug, for hugging has been proven to release certain hormones, lower resting heart rates and reduce the fear of death. Scientists have likened the effect of a hug to taking any of a number of recreational drugs.
This led to The Huggy Dougie, a chair that contains expandable cushions and alleviates stress by providing the user with a gentle squeeze meant to mimic the feeling of being hugged. The user sits in the chair and activates the expansion of an internal cushion system. When the level of expansion has met the user's desired level of snugness, they can turn off the expansion process, and make adjustments with another valve, thus deflating the cushions as desired.
Categories
• Physical Prototyping
• Speculative Design
• Interactive Design
Futuring
This project began with an exploration in speculative design. While considering the future impact of the Huggie Dougie chair, I wrote two short speculative stories that took place in the year 2075 and depicted a utopian and dystopian future. I then chose one story and wrote and designed a newspaper, with a back advertisement, that considered the political, economical and social aspects of the speculative future.